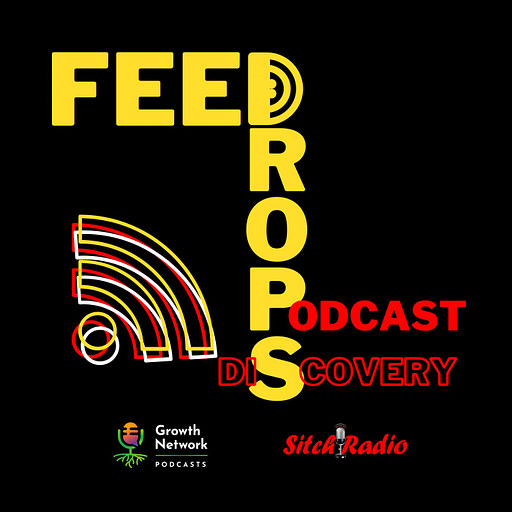 Jun 2 • 38M
Feed Drop: The Paranoid Style Podcast
A Feed Drops Podcast
A weekly podcast featuring curated episodes of podcasts we like and you may want to check out.<br />Hosted by Lynz Floren of Growth Network Podcasts and Brian Colburn of Sitch Radio.
In episode of 5 of "Feed Drops," Lynz & Brian reviewed two episodes of two shows and this is Episode 30 of Season 2 of "The Paranoid Style Podcast", TPSPPS George Washington. (The Paranoid Style Podcast Presidential Series).
Being a bit of a history buff, I couldn't refuse.
We hope you enjoy!
Feed Drops - https://feeddrops.com
The Paranoid Style Podcast - https://theparanoidstylepodcast.buzzsprout.com/
TPSPPS - George Washington - https://www.buzzsprout.com/1794656/10121696